Product Description
This next-generation Ultra High Molecular Weight Polyethylene idler (Uhmw-PE) drum is designed for the most demanding applications. An alternative to heavy duty steel drums due to its reinforced frame construction. The ultra-high product self-cleaning surface greatly reduces the risk of carryback material build-up.
In today's world of rising energy costs, the AYCG's lightweight yet robust design helps reduce belt tension and power requirements - reducing your running costs.
Product Details
Diameters ranging from 89mm to 500mm (10 sizes)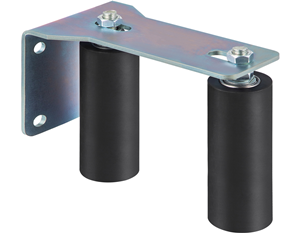 Specifically developed for long life in heavy duty applications, UHMWPE-PE-HDPE rollers will reduce risk to your people and your belt. The composite roller is made from a reinforced polymer matrix which produces a lightweight, wear-resistant roller. UHMWPE-PE-HDPE rollers are low noise and belt friendly, with a high performance bearing housing to ensure there is no risk of end-cap walk over time.
SLWLw-sGIpswo4zRC_bAQaFUGT0MX03_a9v3dsgUi
google-site-verification: google1698a1cc89a72a27.html